What Type of Life Insurance Policy Should I Buy?
So you've decided to buy a life policy. Congratulations! Securing life insurance is one of best financial steps to protect your family and assets. With many policy types to choose from it's vital to find a policy that fits your needs and financial goals.
Term Life: Term life insurance is great to cover large financial obligations for a set amount of time. For example, a 30-year term policy to cover your 30-year, $450K mortgage. Term life is available in 5 -30 year term periods. The premium is locked in for the term option you choose. After the term period ends the insured can keep the policy, but the rates increase each policy year thereafter. Term life insurance is a popular low cost option to provide income protection to working spouses while they are employed. Once retirement age is achieved, there likely isn't a need any longer for employment income replacement. Most companies will offer a "Conversion" option for term until a certain age. This allows the insured to switch the term policy to permanent insurance without a life insurance exam. Term life insurance is typically purchased in larger face amounts of $100K and higher.
What if I want to use my life insurance as an investment? Then you should look into Whole or Universal Life Insurance. Whole Life Insurance is designed to be permanent insurance lasting until age 100 or 120. Whole life policies build cash value and can be structured where premiums are paid until the insured's age of 65, then the policy becomes paid-up.
Universal Life: These policies allow flexible premiums and face amounts to be tailored to an insured's needs. Universal life insurance policies offer "level" or "increasing" policy face amounts. If premium structure is set correctly the policy may build in cash value. UL policies are available in smaller face amounts, sometimes as low as $25K.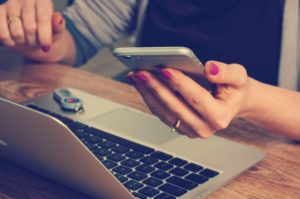 Always Look for the Extras! Once you decide on a policy to purchase, check for additional "Riders" and benefits that may available with with your life insurance. Term policies can offer an "Accelerated Death Benefit Rider" which allows the insured to use some of the policy face amount early if they become terminally ill. Any part of the face amount used for this rider is deducted from the face amount upon the death of the insured. Chronic Illness & Other Insured Riders: Chronic Illness Riders allow a percentage of the policy face amount to be used for nursing care/assisted living costs. Also want to insure a spouse or immediate family member? Many Universal or Whole Life policies offer an "Other Insured" rider which allows insurance to be purchased for an additional insured at certain ages and rates.
Consult An Agent– Your insurance professional can provide quotes and show the differences between policies. Independent Insurance agents have access to multiple carriers, allowing them to shop between companies to find the best policy for you.
Read our next blog for information about life insurance exams and how to prepare for them!